The Top 5 Things You Must Know Before Choosing A Martial Arts School!
Dear Friend,
I know that choosing a martial arts school can be a difficult and confusing process. And, for someone who isn't familiar with the martial arts, it can be downright frustrating.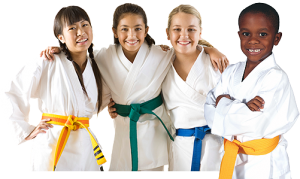 I'm sure you have many questions, such as:

 What style is best for me or my child?
 How do I know if the instructor is qualified?
 How can I tell if the school is safe?
 And, what sort of warning signs should I look for that will tell me to find another school?
I've heard these same questions many times over the years, both from people like you who were looking for a martial arts school, and also from my friends and family members who approached me for advice on the same.The most important thing to remember is that you should choose the martial arts school that suits you or your child best. And that's what this report is about – helping you determine which school is best for you.I hope the information in this report assists you in your search for a martial arts program that is best for you, and I encourage you to contact me if you have any additional questions that I may not have addressed in this report.
Dave Pryga, Master Instructor – Sun Martial Arts LLC 3805 Concord Parkway S. #136 Concord North Carolina 704-743-8317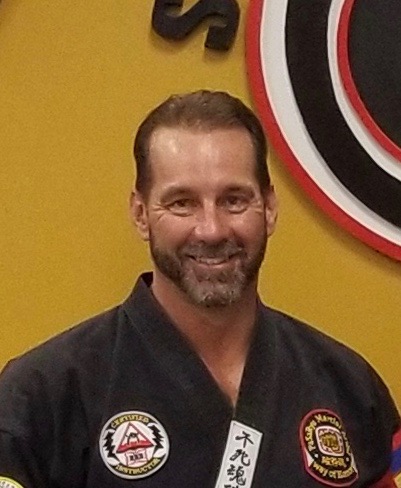 Who Am I, And Why Should You Listen To Me?
My name is Dave Pryga, and I'm the owner and chief instructor here at Sun Martial Arts in Concord, North Carolina.
For decades I've been sharing the life-changing values of the traditional martial arts with families just like yours!
And let me tell you – martial arts changes lives. I know because I've seen it at work in my own studios and among my own students for years.
But, not just any martial arts school or any martial arts instructor can help you and your family reach your full potential.
In fact, choose the wrong martial arts school or instructor, and you may actually find yourself regretting it months down the road…
5 Keys to Choosing the Right Martial Arts School
When choosing a martial arts school, there are five key things you need to look out for:
 Experience
 Qualifications
 Environment
 Facility
 Culture
We're going to discuss these 5 key things to look for one at a time, so you'll know exactly what to look for and what questions to ask when shopping for a martial arts program for yourself and your family.
So, let's get started with Key Element #1…
Experience
The first question you need to ask when selecting a martial arts school is:
"Is the instructor experienced?"
I've been teaching adults and children for over 20 years, and trust me, those decades count when dealing with today's incredibly active children!
Besides that, it can take up to a decade for a practitioner of a martial art to really understand the technical side of that style. Most people assume that when a person earns a black belt, they are qualified to teach that style and open a school.
But, that's simply not the case. A person with a first-degree to third degree black belt can have as little as two years for a first-degree to five years for a third degree under their belt in some styles. That's hardly enough time to become qualified to run your own martial arts studio.
And, what happens when new black belts rush off to start their own schools is that the things they missed out by not staying around longer with their own instructors become mistakes that get passed along to their students.
I've seen this happen time and again, and it's a shame.
So, the bottom line is to look for an instructor with at least a decade or more of experience.
Qualifications
The second question to ask when choosing a martial arts school is:
"Is the instructor qualified?"
Believe it or not, many schools today are run by instructors who aren't even black belts! Granted, some martial arts systems don't use a belt-ranking system, but these are few and far between.
In fact, almost all systems of tae kwon do, karate, kung-fu, and jiu-jitsu use belt rank to denote the experience and knowledge of practitioners and instructors.
What you need to look for is someone who is certified by a qualified master instructor or a recognized martial arts rank accrediting body.
For example, I'm certified as a master-level instructor in PaSaRyu ("The Way of Honor") by my instructor, Master Kang Rhee. Master Rhee began training in the martial arts in 1953, and is one of the most respected Korean martial arts instructors in the U.S. Another way is to see if the school is accredited by a reputable organization. For example, Sun Martial Arts is recognized and certified by Black Belt Schools International.
When you ask about instructor qualifications, don't just take their word for it. Ask to see certificates, and then contact the organization or certifying master instructor on the certificate to verify the instructor's credentials.
Also, beware of martial arts schools who seem to be "martial arts chameleons", changing their style and curriculum every few years just to stay on top of whatever fad is most popular. Generally, these schools teach very poor quality martial arts, because the instructor never takes times to gain any depth of knowledge in a particular style or system.
Environment
The third question to ask when choosing a martial art school is:
Is the environment in the martial arts school both positive and encouraging?
Some martial arts schools have environments that are too loose and carefree. Sure, that can be fun for kids, but a totally unstructured and undisciplined environment teaches them nothing about respect and self-control.
On the other hand, there are schools that are too strict, with an almost cult-like atmosphere. These schools are fairly creepy, and usually revolve around a sort of "cult of personality" that reveres the school instructor, or the head of the organization. Needless to say, you'll want to steer clear of these places as well.
What you're really looking for is a school where discipline and respect are taught, but also where the instructor and staff are friendly and encouraging.
A good instructor can maintain order and discipline in a classroom without being overbearing or mean. Good instructors rely mostly on positive reinforcement methods in teaching, and they build up students instead of tearing them down.
At Sun Martial Arts, our only aim is to provide our students with the best experience possible during the months and years you will train with us. Years down the road, We want our students to look back on their time here and be happy they chose Sun Martial Arts!
Facility
The next question to ask is this:
Are the facilities neat, clean, and orderly?
I've always strived to ensure that my school is always so clean you could eat off the floor (not that we allow that here).
Unfortunately, many of today's modern martial arts gyms are poorly maintained, as the members and owners have little pride in their facility.
And, even many traditional martial art schools are lax about keeping their facilities neat and their equipment in good working order.
This can lead to serious health and safety issues. For example, I know of jiu-jitsu schools where they failed to properly disinfect their mats, and members got staph and ringworm infections as a result (I know, gross).
Also, poorly maintained equipment can lead to injuries in the classroom when students are using a piece of old equipment and it fails.
Not here! We pride ourselves on maintaining a spotless facility where any professional would be proud to train. And, we replace old equipment before it becomes unserviceable.
So, look for a nice, clean facility with newer equipment – this obviously points to ownership and staff who have it on the ball.
Culture
The last question to ask is:
What is the culture of the martial arts school?
Is it based on traditional values?
Or, is does it revolve around the latest fads, what's cool, the current "in" thing?
I've seen martial arts instructors who look like extras from a Mad Max film. I'm not one to deny anyone their right to self-expression, but I will say that I believe that a person's appearance reflects their values.
The most important thing to remember is that you want to select the martial arts school that most closely reflects your own personal values, and that has the type of atmosphere you want your children exposed to.
If your martial arts studio has a culture that is based on fads instead of traditional values, what will it be like a few months down the road when trends shift?
I can assure you, our culture is based on values that never grow old – values like:
 Courtesy
 Respect
 Discipline
 Integrity
 Honesty
 Perseverance
 and Personal Excellence.
So, look for a school that exemplifies these character values in their culture and atmosphere.
In Closing…So, by now you should have a thorough understanding of what to look for in a martial art school.And, with that knowledge in hand, I would like to invite you to check out Sun Martial Arts to see if it's the right school for you. We invite you to come in and simply try a class, for free! This will give you or your child a chance to experience our classes and start to build a relationship with your classmates and instructors. Our students always welcome new guests and make you feel apart of the Sun MA family the first class you come to. I encourage you to click the link that apply's to you below to register for the free class. We are confident that you and/or your child will love our classes but if you decide that Sun Martial Arts is not the right fit for you, lose nothing.
Remember, its a free class. There's no risk, obligation or catch, so it's the perfect way to discover what makes Sun Martial Arts in Concord NC different from other martial arts schools in the area.
I look forward to meeting you soon!
Sincerely,
Dave Pryga
Master Instructor
Sun Martial Arts LLC
3805 Concord Parkway S. #136 Concord North Carolina
P.S. – Feel free to share this info with a friend who may be interested for themselves or kids