Learn Self-Defense And Mental Discipline In Our Adult Martial Arts Classes
There's a reason Concord locals choose Martial Arts class for their fitness needs. At Sun Martial Arts, you don't just get an incredible workout—you put in work that improves your whole self. Ready to tap into your full potential and start enjoying a healthier, happier life?
Fill out the short form on your screen to get started today!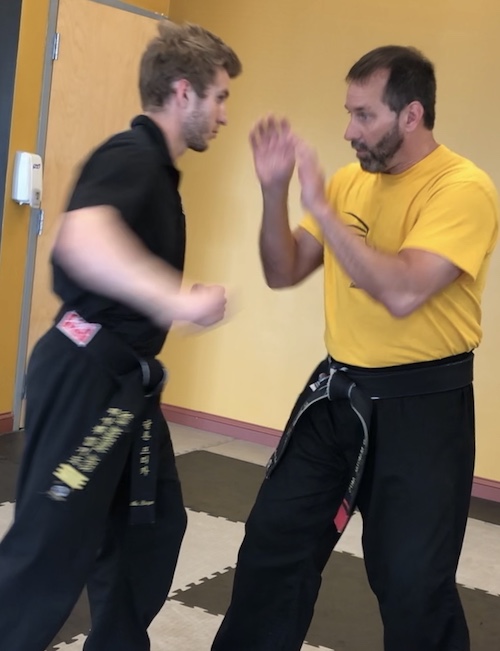 Adult Martial Arts: Get in Shape for a Great Reason.
The Martial Arts have something that nothing else does: a proven method with hundreds of years behind it. If you're considering Martial Arts class to get in shape, why stop there? Get all the benefits:
Protect yourself and loved ones - Know that you have what it takes to defend in any situation.
Live into your true character - Achieve the discipline, strength, and patience you've been hoping for.
Belong to an authentic, original community - Enjoy being surrounded by committed peers and expert instructors as a part of a team that's on a quest to be the very best.
What Fitness Looks Like at Sun Martial Arts

Toning & Body Control - Getting fit is a given when you're focused on perfecting repeated, full-body movements.
Stress Relief - Shed stress in a way that's completely healthy and productive.
Confidence - Walk away from each class with the confidence you need to be ambitious and succeed in the rest of life.
FUN - Don't underestimate the power of a workout that makes you want to come back for more.
Ready to learn more about Sun Martial Arts in Concord?
We're dedicated to building a strong community one black belt at a time. We'd love to share more about our method and our mission of getting you great shape to live your best life.
Fill out the short form on your screen to get started!