Treat Your Child To The Best Summer Camp Experience In Concord And Beyond!
Want to make the most of your child's summer? Sun Martial Arts Summer Camp is the perfect summer experience to keep them learning and growing while having a blast. These popular Canton camps fill up fast, so be sure to sign up!
Fill out the short form on your screen to get started.
This is What Summer Fun Looks Like in Concord.
At Sun Martial Arts, we've crafted a camp experience that brings together what the best summers are really about: getting active, trying new things, making friends, and forming memories that last! Here's what you can expect out of our Summer Camp:
Try Something New - Summer is the time to take advantage of new opportunities. Never thought about martial arts? Now is the perfect time to try it out. Several of our students end up sticking with it for the school year!
Stay Active - Know that your child is staying healthy and growing strong every day you drop them off for camp!
Get Out of the Heat - One of the perks of Martial Arts Camp is the safe, regulated environment. We make sure they stay hydrated and having fun!
No More Boredom - When they have something to look forward to for summer, it fights the summer boredom that so many families face.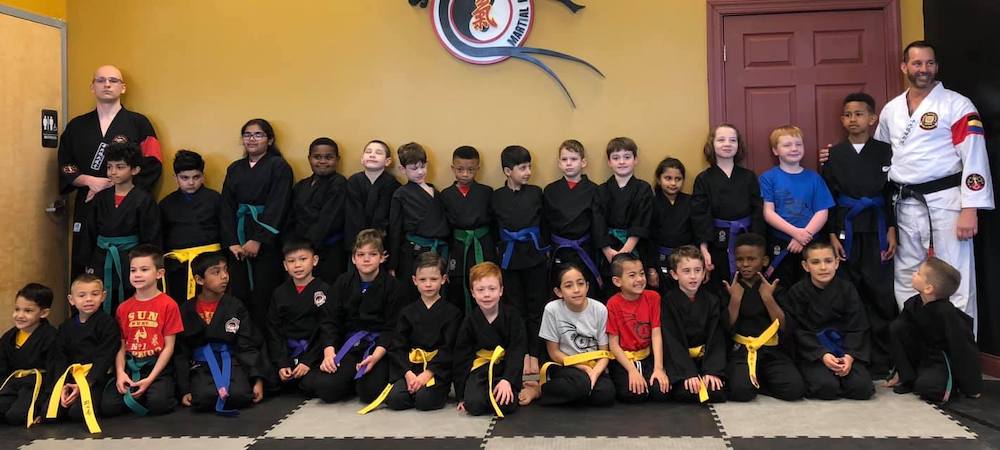 Keep Learning This Summer. Sun Martial Arts Makes It Easy!
Our Summer Camp is designed with you and your family in mind. Here's why Concord parents choose Sun Martial Arts Summer Camp:
Several program options, to work with YOUR summer schedule.
Keep them on track to have a great school year. Our camp provides challenges that keep their minds engaged.
Don't take a break from values. We continue reinforcing the respect, kindness, and perseverance you teach at home.
Ready to get started with the best summer yet? Fill out the short form on your screen to sign up today!